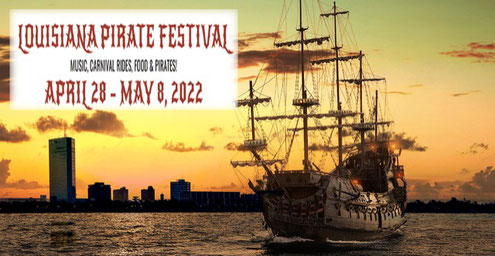 It's always a noisy time when the pirates come to Lake Charles. Yes on Friday April 29th, the buccaneers will be landing in grandiose style. A many of boats they are and they will be on the lake Friday evening and will docking at the Lake Charles Civic Center around 7pm.
Boats with names like "Christina Gayle", "My Bud", "Sea Esta", "Redemption", "Ya Ya", "Bijou Du Lac", "Lady Anne" "Ney's Dream",  "Seaspiration " will become the flotilla which will escort those rascal pirates onto shore . Make sure to come make a visit as Lt. Governor Billy Nugesser will be there. 
A many of thanks to the Lake Charles Sail & Power Squadron for helping support this event. Want to find out more about local area boating, click here.