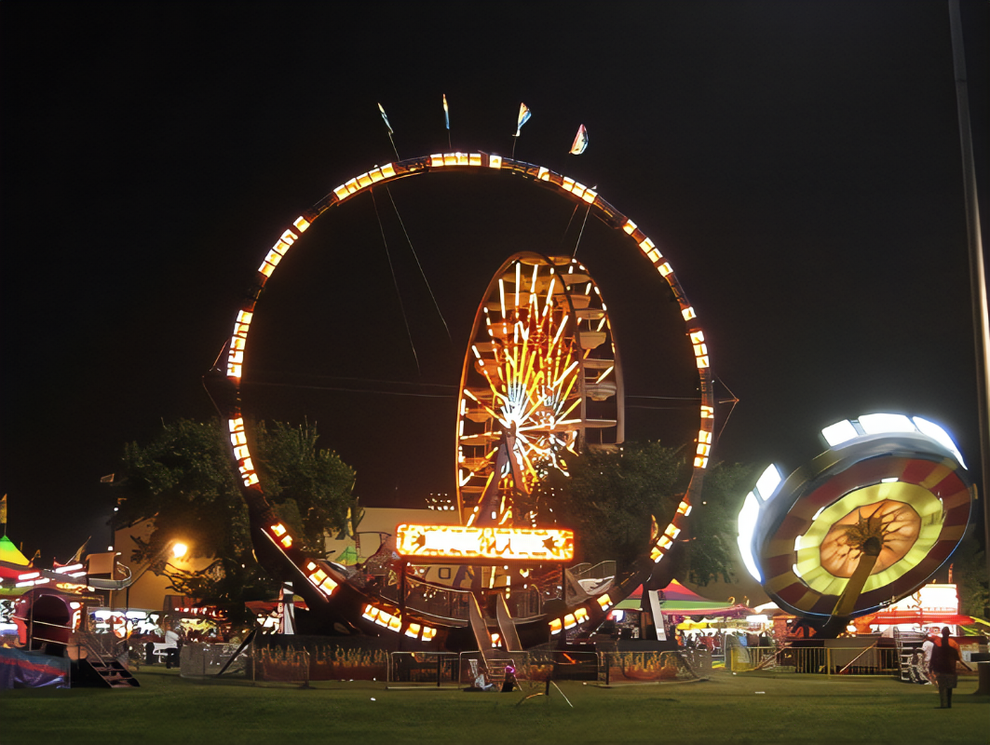 One of the coolest sites to be seen in Lake Charles during the festival  is the Armstrong Shows carnival rides at night. Bright dazzling lights that literally light up the entire festival and when you get to the very top of the Ferris Wheel; well you just have to come experience it yourself. 
As always, TAS , INC will be putting together a fine selection of rides to choose from. Rides appropriate for all ages along with carnival games and food. Oh by the way, did someone mention funnel cakes? Well we did and you can get them fresh and ready to eat here at the festival. Food plus rides plus entertainment will make for a fun family experience. Armbands will be priced at $30 dollars per day so check the festival schedule for times of operation.
Look forward to making this a family fun event you don't want to miss. See you there!