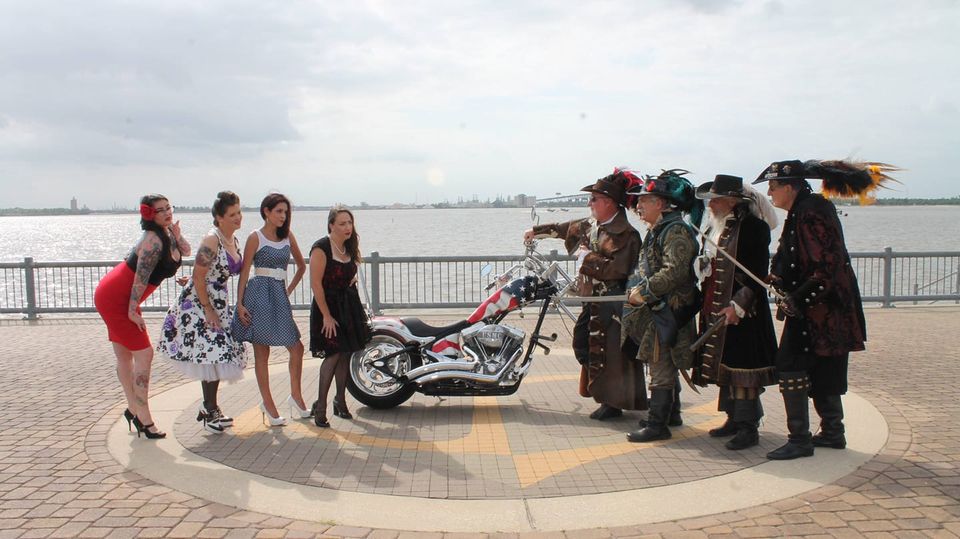 WoW! Just like ladies from a a different era such as Farrah Fawcett, Betty Grable, Marilyn Monroe and Elizabeth Taylor Southwest Louisiana has their own version of the Pin-Up's. Yes these fabulous ladies represent all things pin-up, retro, pirate that help or that are associated with the development of helping veterans (Patriots).  
Come out on Saturday May 7th from 10am till 4pm for a meet and greet with the ladies. They will be located next to the Axiall clock on Bord 'du Lac drive and you can take your picture with them. They will probably hang out at the festival for awhile so if you miss them be on the look out for them.
For more information about who they are and what they are about click here.