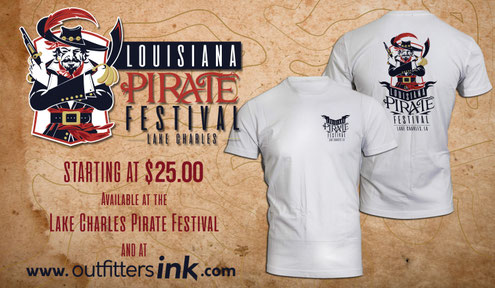 You asked for them and now the T-Shirts are available. This is the official festival T-shirts and they are available on-line for purchase at Pirate Festival Archives - Outfitters Ink
Place your order by April 25, 2022, to receive your shirt before the start date of the Festival.
If you miss the deadline no worries there                                                                 will be a booth on-site to take on-demand orders!