Hometown Barbecue Cookoff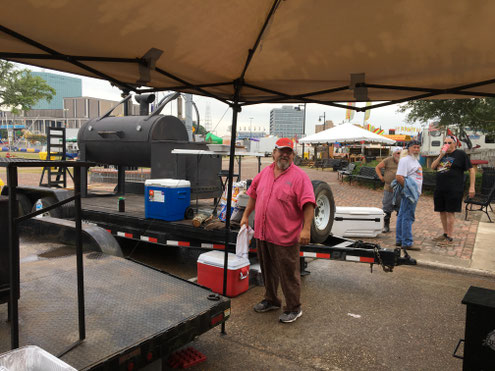 Can you just begin to smell the flavor of your favorite meat being slow cooked on the pit right now? Well wonder no more because your chance to become the Pit Master at the Louisiana Pirate festival is here. 
Thanks to our corporate sponsor Paul's Rib Shack, you could walk away with a grand championship and $500.00! No, Paul is not competing and the playing field is level so everyone has a chance to win. Brisket, Pork Butt, Ribs, and Chicken are the meats of choice to compete against. Cook one meat or all four, doesn't really matter because we are here to just have fun and enjoy the day.
For more information, just click on the link and view the application. Or for the more details and answers, call Paul himself at 337-794-9891. And at the end of the day, we can all say  "c'est si bon"
Can't make the BBQ cookoff, then check out the great BBQ from our sponsor at Pauls Rib Shack