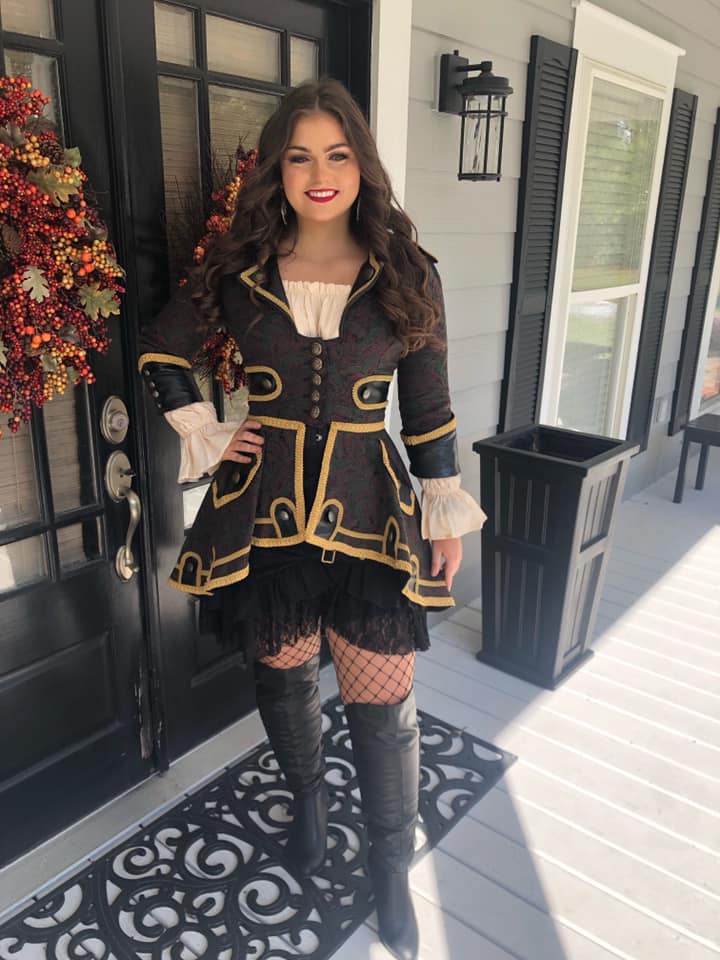 Ever dream of getting to be a pirate! Or even a pirate queen or king wearing a big crown! Since 1965, our "pirate royalty" have reigned over our festivities. Our royal court consists of 10 pageant divisions, a Madame Lafitte, and Jean Lafitte. Our Jean Lafitte is basically our "King". He, with his Miss Queen and Madame Lafitte, lead the charge to take over the City of Lake Charles every year for days of music, fun, and parades.
From 1965 until 2017, the festival was known as the Contraband Days Festival. In 2018, the festival and royalty were then renamed and rebranded as the Louisiana Pirate Festival. Despite the name change, we remained the only Pirate themed festival in the State of Louisiana.
Every year the parent organization to the pageant, the Buccaneers of Lake Charles, not only chooses their Jean Lafitte but also holds their pageant. The identity of Jean Lafitte remains a secret until the unveiling at the annual pageant. The pageant consists of 10 divisions starting from Baby to ending with Miss. We have one special division just for boys. This Division is known as Master Lafitte and what boy doesn't want to dress up and "play" pirate for a whole year!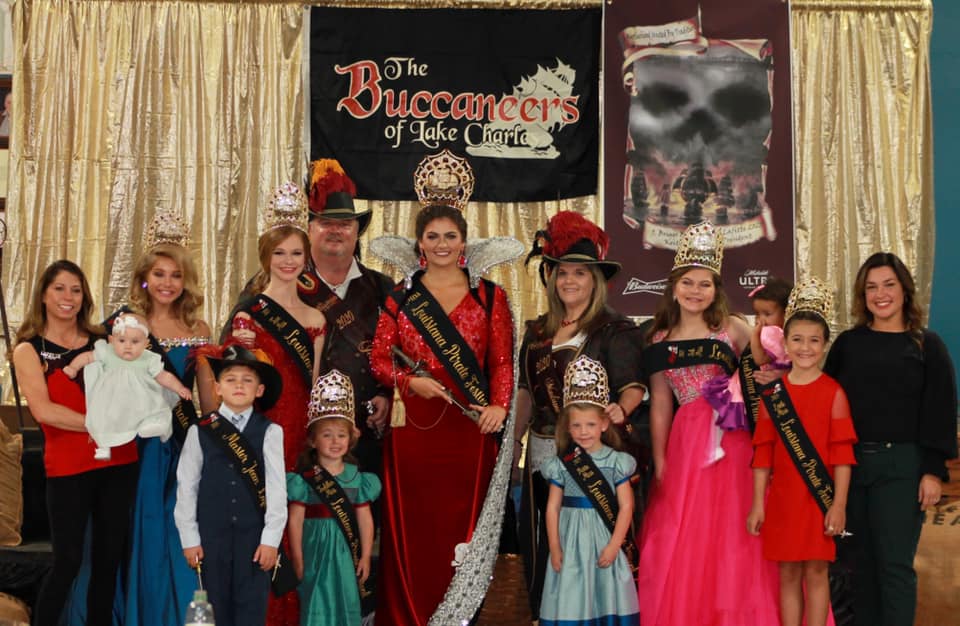 Once the royalty is chosen, they reign for the period of one year and serve as our ambassadors at various events. In addition to reigning over the festival, the royalty participates in local parades, Toys for Tots, and McNeese State University Football and Homecoming parade. Our royalty also travels to other fairs and festivals representing and educating the public about our history, festival, and the Buccaneers of Lake Charles. In addition to all of this, our Miss Queen represents the festival and the Buccaneers of Lake Charles at the annual Louisiana Association of Fairs and Festivals Convention and Queen Pageant.
The 2021 Royal Court members are:
Jean Lafitte – Briggs Becton
Madame Lafitte – Angie Fry
Miss Louisiana Pirate Festival – Jordyn Kelley
Teen Miss – Linley Wilcox
Master Jean Lafitte – Colton Carrier
Junior Miss – Priscilla Caldwell
Deb Miss – Harlie Richard
Little Miss – Cecilia Hollier
Petite Miss – Paisley Sonnier
Toddler Miss – Blair Broussard
Tiny Miss – Brynzlee Gates
Baby Miss – Caroline Sommers
Charmaine Anderson is the Director for the Louisiana Pirate Festival pageant. She has been directing pageants for over 15 years and has been involved in the pageant world for over 28 years. Our Co-Director is Leighanne Williamson. Leighanne has been involved in pageantry for over 18 years as a pageant mom, judge, and competitor. We hope that you join us annually and consider being part of the Louisiana Pirate Festival family.